Good Old Dutch Fun!

Lots of yummie treats... En Koekhappen!
'Big Dutch Day Out' - Foxton 2023
Dutch Week 2023 will take off in Funky Foxton.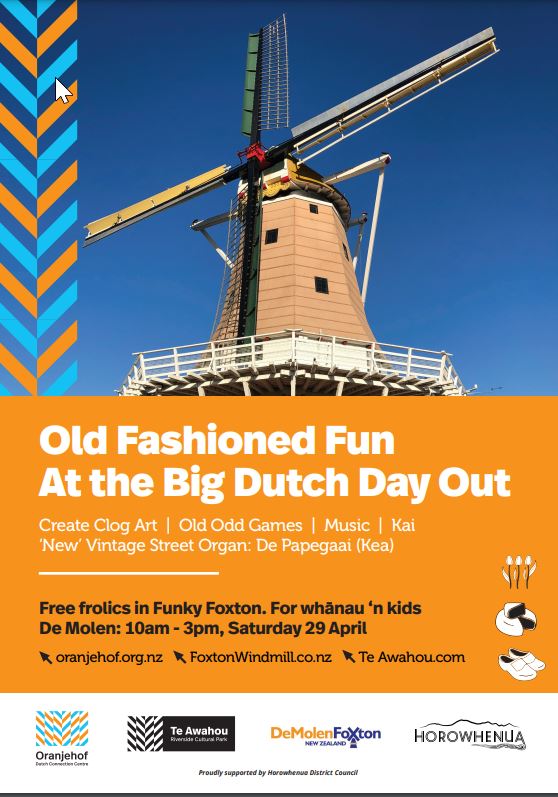 On Saturday, 29 April - for the third year in a row.
The official start will be announced by Ambassador Ard van der Vorst and Mayor Bernie Wanden, at 10 am.
The Big Dutch Day Out - organised by windmill De Molen for exactly 10 years - will feature plenty of old-fashioned fun.
Big Dutch Day Out
Yummie Foods, Castle Games, Old Odd Dutch Games, Straatorgel Muziek, Art, Klompenkunst voor de Kinders!
We have a Clog Art Competition this time. Kids can turn 200 'Klompen' into Art Pieces - kunstwerken.
De Klompen will be judged, and displayed in our Art Gallery - next to Scented Artworks from the NLs and NZ: Geurkunst.
10.00am Stage Outside
Ambassador + Mayor: OFFICIAL START of Big Dutch Day Out + Dutch Week
Mana Whenua: Mihi / Ambassadeur: toespraak / Mayor speaks
Street Organ 'De Lieve Stem' Plays 'Daar bij die Molen': sing-along
10.15am Park 'n Paddock: Clog Art / Castle Games / 5 Oud-Hollandse Spelen / Voetbal shoot
Street organ De Lieve Stem / Gypsy music / Vrijmarkt + Koekhappen + Face Painting
Kids: 'Klompengooien' / 'Zaklopen' / 'Steltlopen' / 'Blikkengooien' / 'Touwtje Springen'
10.30am Māpuna Kabinet art gallery
Arjan / Yolande: Introduce 'Rozengeur – Smells like Roses' art exhibition
Unveiling Draaiorgel - Street Organ: De Papegaai plays 'Ik hou van Holland'
12.00am Gallery (closed): Judges: Local Artists + MPs
Clogs brought in / Judges create verdict Klompenkunst / Clogs set around Art Works
1.00pm Gallery: Prize-Givings: De Molen '20th Birthday' art + Shops + 'Klompenkunst' art
Speakers: Molen + VIPs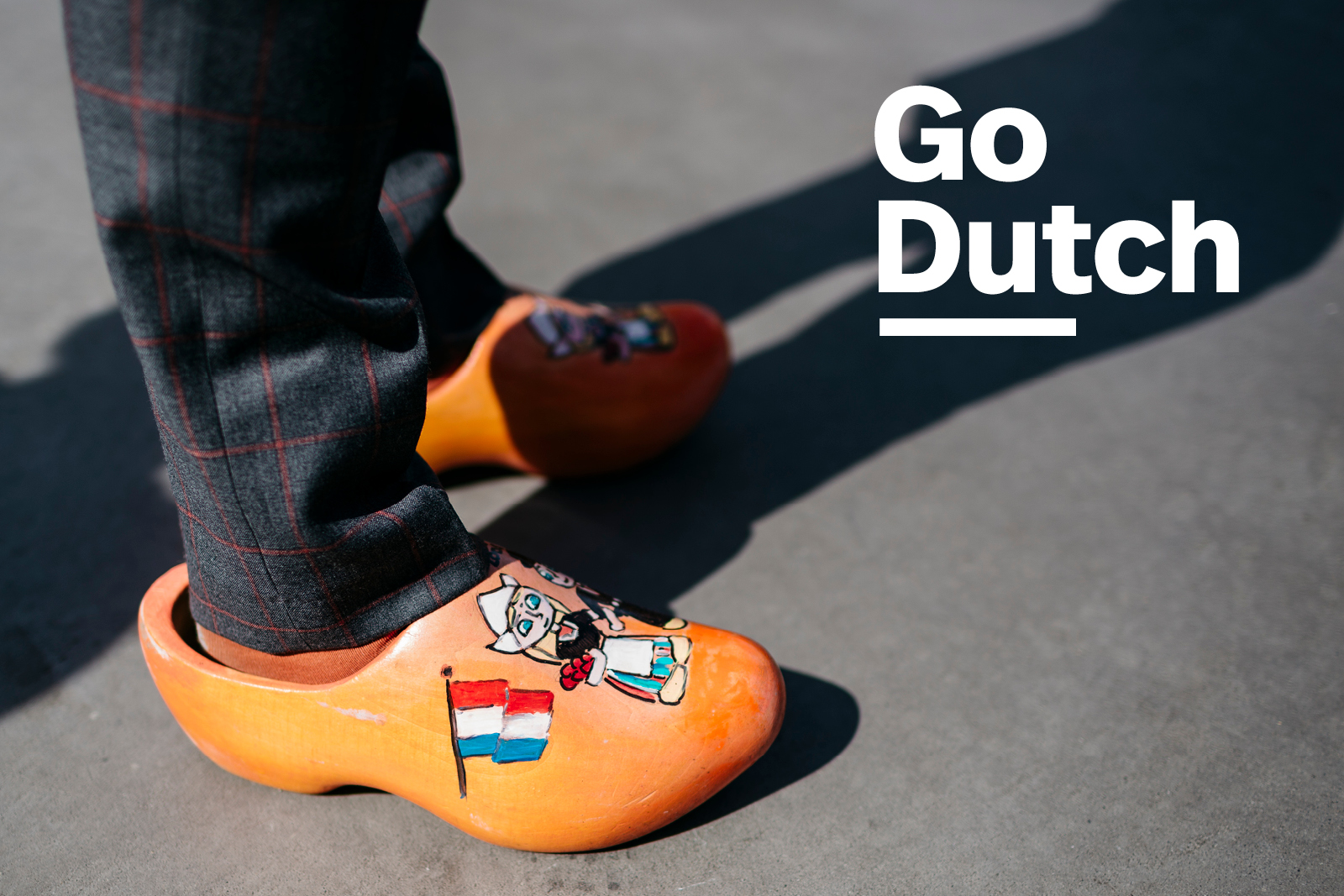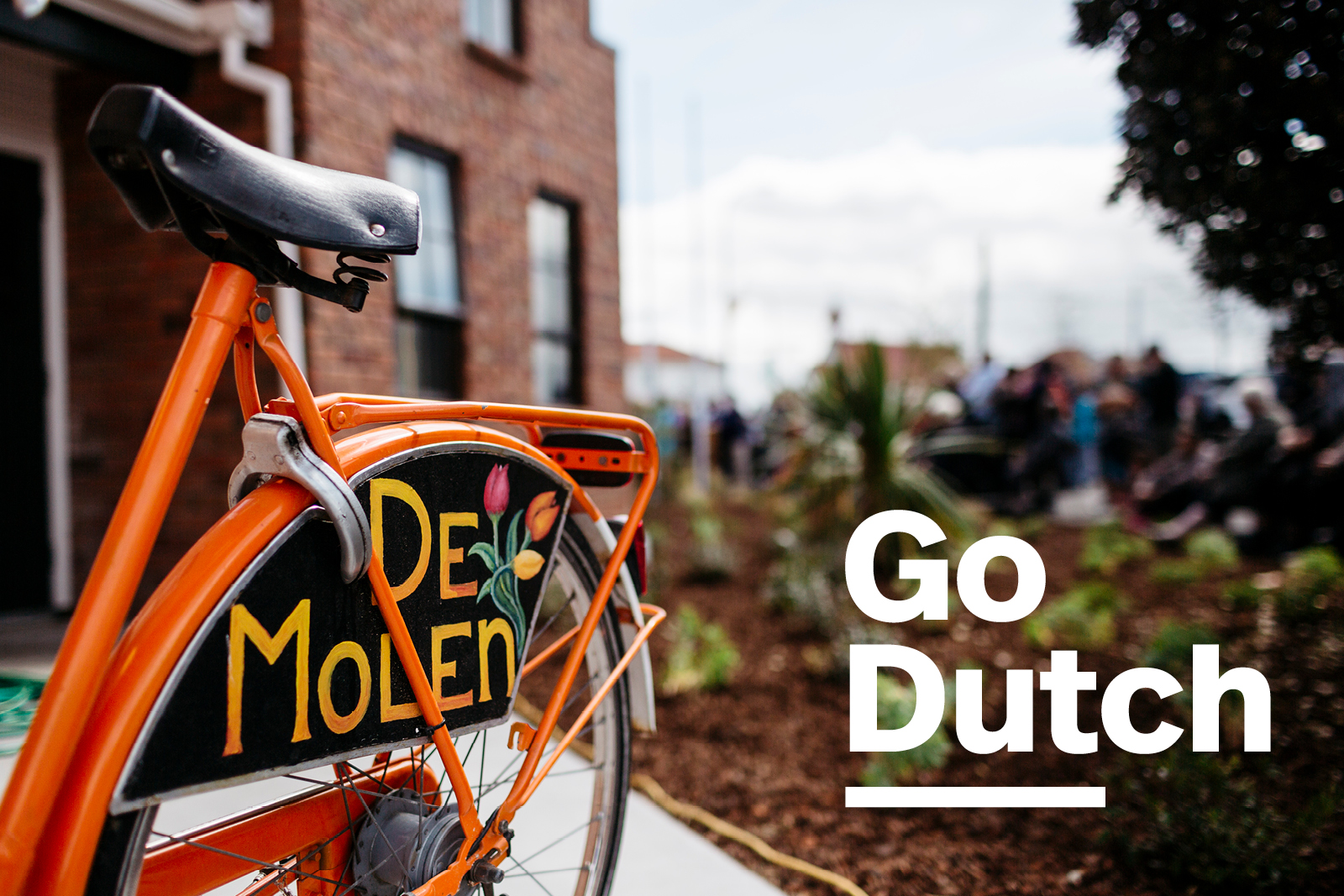 3.00pm Big Dutch Day Out closes
Saturday 29 April, 2023 – 11.00am to 3.00pm
Te Awahou Nieuwe Stroom / Riverside Cultural Park
92 Main Street, Foxton
Rozengeur - Smells like Roses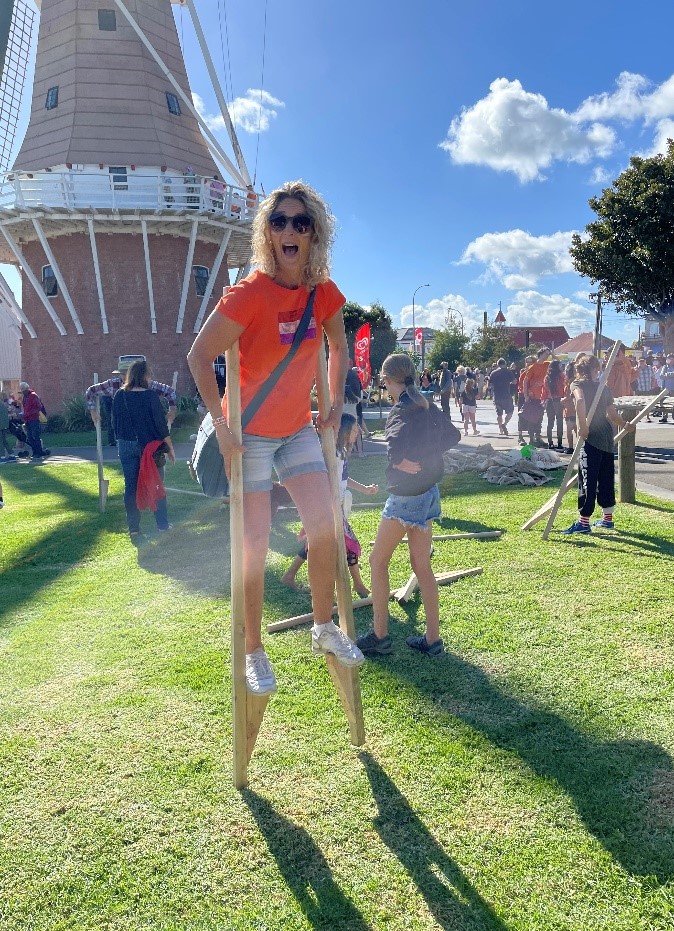 The Big Dutch Arts part of the day is when we add some 200 colourful arty wooden clogs, created by kids, to our Olfactory Art - Geurkunst exhibition. This collaboration between the Netherlands and New Zealand introduces Aotearoa to scented art...
In Dutch museums and galleries, the tradition is well established. Here this is a first! Have a sniff at some way-out-there art. With scents from the Noordzee, en 't bos - plus over 40 New Zealand smells.
Come smell the roses... Avant-garde, surreal art, in the Māpuna - Kabinet gallery inside Te Awahou Nieuwe Stroom.
Learn more about this exhibition »
Draaiorgel De Papegaai - Attach Your Name to 'Ons Cultureel Erfgoed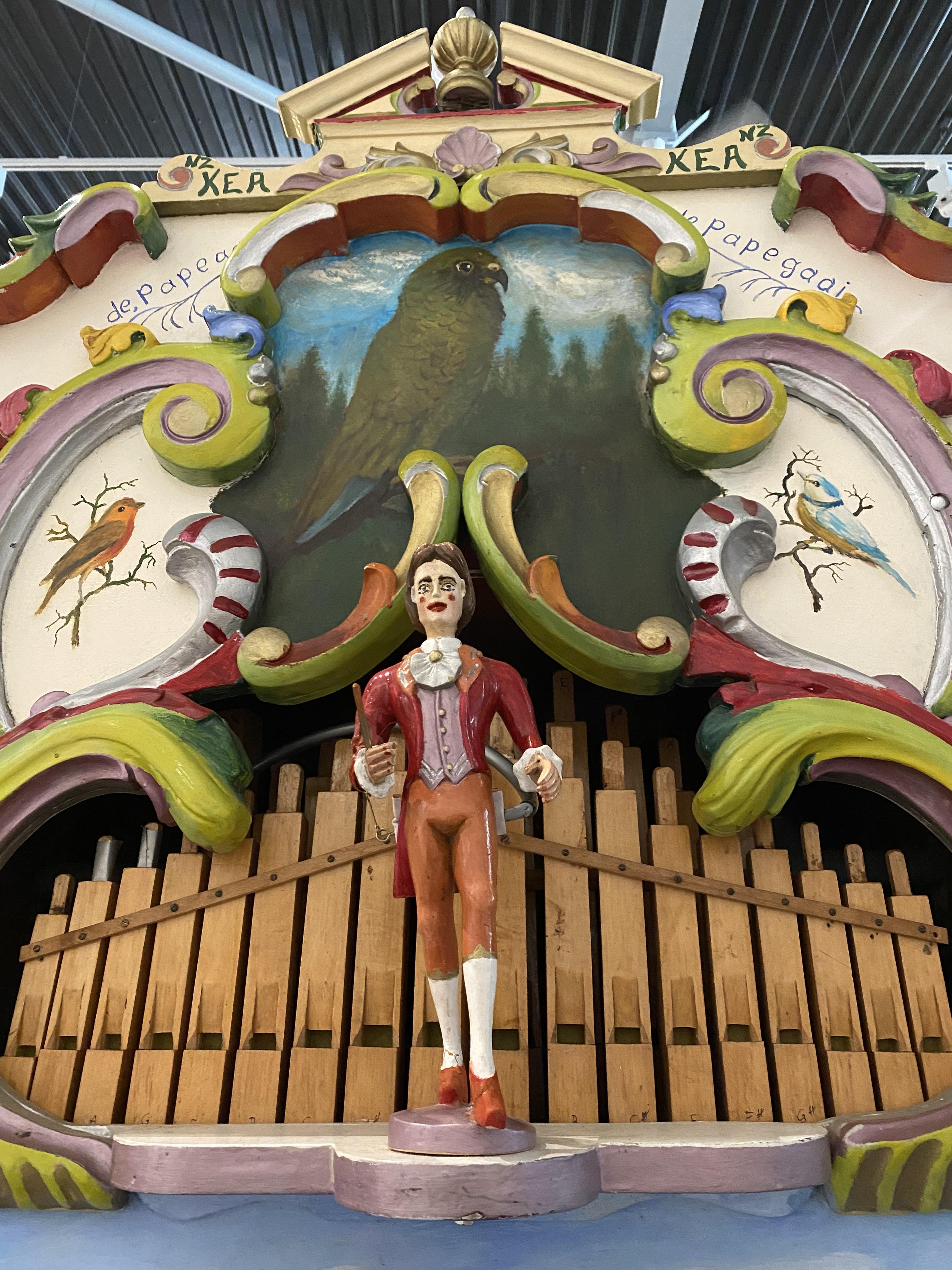 You can add your family name to Draaiorgel De Papegaai! Along with other families and 2 Major Sponsors.

The Kea always used to be played - with great pride - by the late Bill Beets, at the Hamilton Tulip Festival and elsewhere in the Waikato.
The Oranjehof museum trust bought the organ and had it completely restored to its former glory. It is now properly tuned, and the drum, cymbal and tambourine happily play along with the 32 cheerful pipes. An adorable conductor waves his arm and is in charge of it all...
In Foxton, the official launch of Dutch Week will be very, very Nederlands. Join in the fun!
Talk to us about having Your Name added to the sponsors' list. Choose a $100, $250, or $500 option.
Things don't come more Double-Dutch than that...!

Windmill De Molen has successfully organised our annual Big Dutch Day Out for 10 years now," says Arjan van der Boon, Co-Chair of the local Oranjehof Dutch Connection museum.
"But this time, we're adding a special show, with plenty of kids' activities on the day. The Oranjehof Museum is organising a first ever clog-art KlompenKunst event. No less than 200 Klompen can be changed into Art Works - for free - with financial support from the Office of Ethnic Communities.
"Plus, we'll let youngsters from all over the country play in a competition of traditional Old Odd Games: Oud-Hollandse Spelen. We have clog-throwing, stilt-walking and jumping around in coffee sacks. "Ad for the first time: Voetbal target shooting, skipping and can-throwing.
"We added in the Voetbal target shooting at goal - to celebrate the Dutch Women's Football team playing here in the FIFA World Cup. With all that Dutch novelty factor – it should be heaps of fun. Perhaps there will even be some adults who want to play the fool, if they can remember how to do it..."
The Oranjehof museum tells the story of the Dutch immigrants in New Zealand – right next to the 30m high icon of Dutchness, the flour-grinding windmill De Molen. A 1880 Perlee street organ De Lieve Stem will also pump its tunes, and there will be typically Dutch Treats to eat…
"Things don't get much more Double-Dutch than that," says Arjan.
Thanks where 'Thanks' are due
Support for Dutch Week 2023 - across Aotearoa New Zealand, and in Foxton is provided by the Office of Ethnic Communities, local Councils and a raft of 'Dutch' individuals, organisations and businesses.
Come back to this Dutch Week page, to find out more. New postings, closer to 23 April.