Media Release
Dutch Connections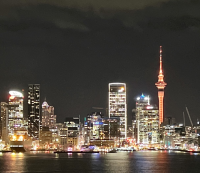 It all started at the Big Dutch Day Out, in Foxton, daar bij die Molen...
And we finished with Orange Bike Rides all over the country - in 12 cities and towns.
We had great old-fashioned fun - op stelten en blikken. Ate plenty of poffertjes. En er werd Nederlands gesproken (en gehakkeld... daar zijn we ook trots op!).
Great effort everybody... Let's do it all over again next year. Bigger and Better!