Sustainable Urban Transport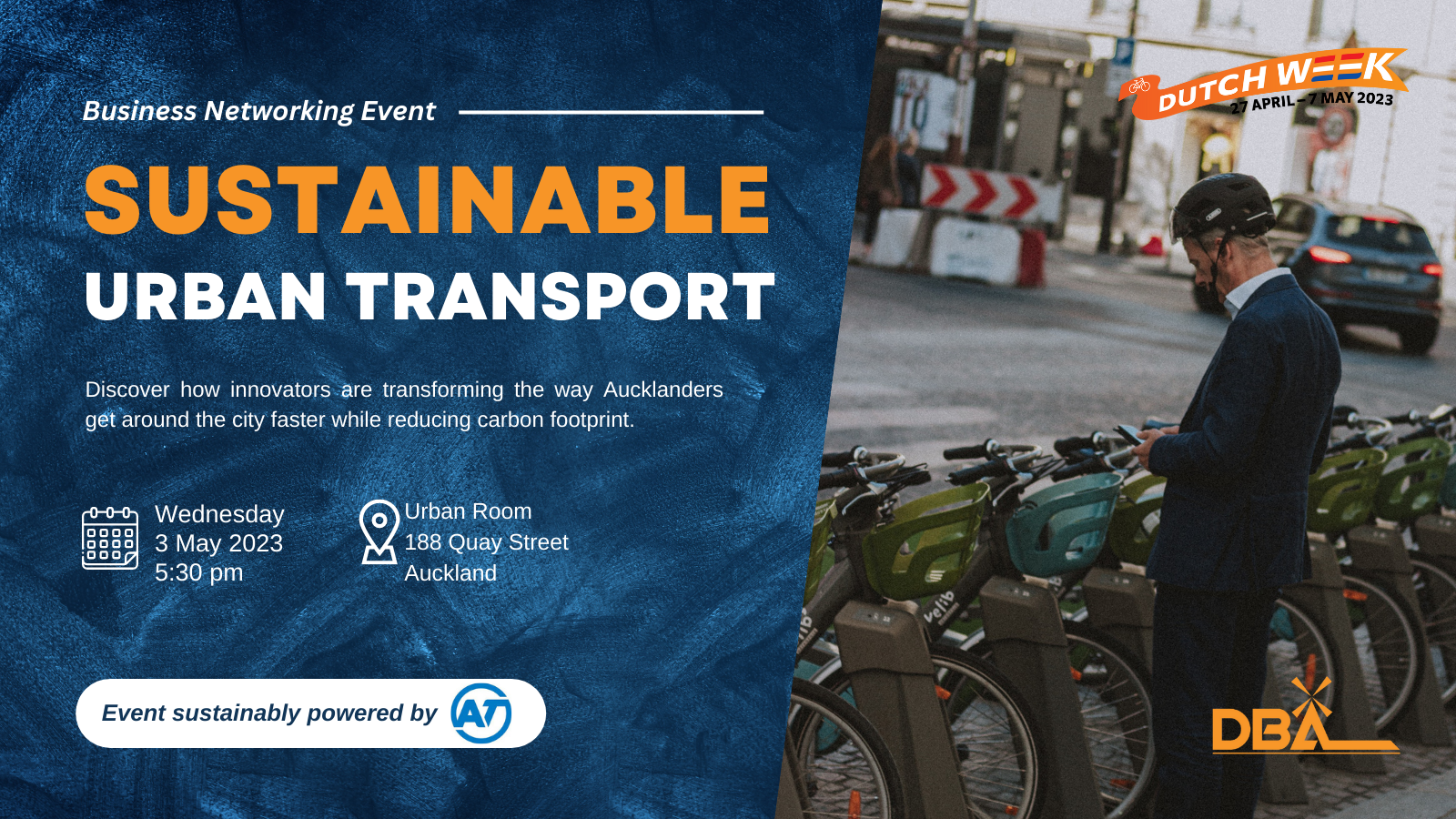 Business Networking Event
3 May - 5:30 to 8:00pm
RSVP Required, book your seat.
Getting around Auckland is a challenge. No one likes to sit in traffic for hours on end, wasting precious time while emitting emissions that are bad for the environment. Surely, there must be a better, more sustainable way to get from A to B.
We've put together a panel of experts to understand what's happening with sustainable transportation within the Auckland region.
Discover the innovative sustainable urban transport projects various groups are working on that will reduce our carbon footprint while optimising commutes.
A business networking event wouldn't be complete without opportunities to network. Throughout the evening, there'll be plenty of time to connect with like-minded people.
Join us at the Dutch Business Association's upcoming business networking event on the 3rd of May.
Speakers:
Kathryn King, Urban Mobility Manager at Waka Kotahi
Hamish Speakman, Senior Travel Demand Planner at Auckland Transport
Cleve Cameron, Founder and Managing Director at Big Street Bikers
Fiáin d'Leafy, Chief Biking Officer at Bike Auckland
How to sign up:
Seats are on a first come, first serve basis with priority given to Dutch Business Association members. Members get to bring a +1 and enjoy events for free or at a severely reduced rate. Learn more about the membership program.
Fees: Free for DBA members and partners, $25 for non-members
Click on the button below and complete the form to sign up
More info at: https://dutchbusinessassociation.co.nz/